Parent Resources: Local Resources
We have an entire series of self-care and well
ness activities for you. Check them out.
Looking for resources for your student or family? Here is a list of local resources within the Snowline School District and surrounding areas.
Free Local Busing
All K-12 students are eligible for free busing through the Victor Valley Transit Authority with only their student ID. Details and information on the
VVTA website
.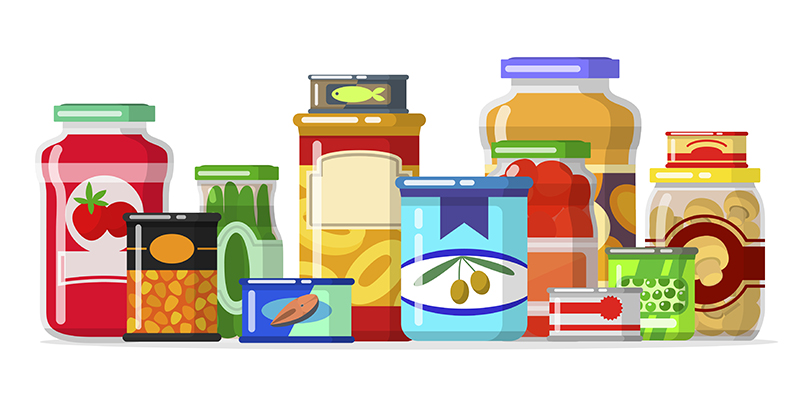 High Desert Food Pantries
Food
WIC Program

Supplemental food program for low-income women, infants and children. Nutrition education and counseling. Call to apply. 351 N. Mountain View San Bernardino 92415 (909) 252-5170 or (800) 472-2321

211

2-1-1 is a toll-free phone number that provides confidential information and referrals in San Bernardino County. 2-1-1 provides live, bilingual call specialists who provide assistance to callers 24 hours a day. Hundreds of health and social services are available by simply dialing 2-1-1 (or 888-435-7565).

 

Housing

Housing Authority

Our mission is to help low-income individuals and families in San Bernardino County by providing and promoting affordable housing, self-sufficiency programs, safe housing environments, and non-discriminatory housing assistance services. Obtain applications for the Public Housing waiting list on the website. Administrative Office Information Monday - Thursday: 7:30 am - 5:30 pm Friday: 7:30 am - 4:30 pm (every other Friday off) Mailing Address: 715 East Brier Drive San Bernardino, CA 92408-2841 Telephone: (909) 890-0644 / TTY Phone: 909.388.9279 ; Fax: (909) 890-4618

 

Victor Family Resource Center

 

Victor Community Support Services, Victorville Campus

 

"Our Mission is to be a catalyst for sustained improvement in the lives of those we touch."

 

 

 

What is the FRC?

The resource center expands services within the community through collaboration with other agencies and organizations, including the Hispanic Chamber of Commerce. This expansion of services includes implementing culturally and linguistically specific community services which are reflective of the social, economic, and ethnic characteristics of Victorville, which includes stressed youth and families. Prevention and early intervention programs will target community issues such as school drop-out rates; lack of leisure and support for families and youth; alcohol and drug abuse; domestic violence; and segregation and isolation of the community at large.

 

  

What services does the FRC provide?

The Family Resource Center offers a variety of classes and services. These services include those for TAY (Transitional Aged Youth) and Spanish speaking individuals and families as well as all other community members. Among those services provided are:

Limited Family/Individual treatment

Behavioral Health Education Workshops

Assistance with Resume

Cognitive Life Skills Groups

Adult Skills-Based Education

Parenting Classes

Parent Support Groups

Community Service Referrals

Nurturing Parents' Group

Nurturing Fathers' Group

760-245-4695  - 15400 Cholame Rd. - Victorville, CA 92392

Program supported by County of San Bernardino, Department of Behavioral Health, and

Funded by the Mental Health Services Act, Prop 63
A C.O.R.E. Solution
A Core Solution was formed in 2014 by four career driven women who purposed in their heart to make a difference in their community. They saw the day to day struggle of the single mother, the single father, the broken home and the forgotten teenager. Their goal was to create a safe nurturing environment where people could come to re-discover themselves through grace, assistance, education and above all else love. We specifically address the needs of low-income families, youth and children, older adults, veterans, people affected by disabilities and financial hardship.
There are adults that have found, by choice or by force, situations that are beyond their control. A C.O.R.E. Solution is looking to fight against the GIANTS in our lives like hunger, homelessness, hopelessness, poverty in mind, body, and spirit.
How will we fight?
With financial assistance through
collaborative partnerships and donations

through education and empowerment and

fight through coaching and mentorship with the commitment to transform lives and enlighten our clients to be the blessing that the Creator intended for them to be. 
 Goal... To empower a community where people realize and use their full potential to create change.
 For more information, call:
760-563-6767 or contact us by email at: [email protected]
Our website is: www.acoresolution.org
Opening Hours: Monday - Thursday: 9:am - 3:pm - Friday: By Appointment Only
Closed: Saturday & Sunday
We are located at:
14318 California Ave. Suite #106
Victorville, CA 92392
Office of Student Intervention & Attendance
Office: 760-868-5817 
Office Hours: 7:30 am to 4:00 pm
Enrollment Hours: 8:00 am to 3:30 pm (Appointments only)
Independent Study Hours: 8:00 am to 3:00 pm
Christina Powers-Ext 10142
Secretary SIA
SOCIAL WORKERS
Cheyenne Casady-Ext 10155

Social Worker, Foster Youth/Homeless Liaison
[email protected]
Ingrid Peralta- Ext 10343 or 21053(SHS)
HEALTH & WELLNESS SPECIALIST
Mike Baernstein- Ext 10158
Teacher on Special Assignment- Health & Wellness
Shad Grijalva- Ext 10156
Teacher on Special Assignment- Health & Wellness
Katie Bodell- Ext 10157
Teacher on Special Assignment- Health & Wellness
ATTENDANCE/ENROLLMENT
 Joe Scribner- Ext 10152
Lesley O'Leary- Ext 10153
Maria Contreras-Ext 10143
Spanish Speaking
Attendance/Enrollment Tech
Patty Garner-Ext 52102
Short Term Independent Study Program
Samantha Spoonhunter-Ext 10154

Enrollment Tech
[email protected]
Need help with mental or physical health services, academic help, clothing, food, family support or other resources? Fill out this form.